Come on down! It's a new website!
Well we don't have a new car for you to win and we don't have a set of steak knives to give away but we do have a list of policies that are designed to bring voters into the 21st century and release them from the shackles of 1950s morality-based politics.
Our new website is designed to engage voters for the September federal election and to let them see how their personal freedoms are being squandered by the two major parties. We welcome feedback and hopefully there are plenty of opportunities on the site for people to engage with the Sex Party and to get actively involved in campaigning.
Each week we'll present a focus on one of our major policies. We'll post media releases, actions and events around that policy and ask members and supporters to get the website out to as many people as they can.
There's also a new donation page on this site. Go there and leave us a couple of bucks! We're a grass roots party that exists only through volunteers and membership fees, so donations are the life blood of campaigning. If you want your donation to go to a particular policy area - let us know.
Thanks for coming to the Sex Party.
Fiona Patten: President
Religious Right lies in Lyndhurst
The voters of Victoria should know when a candidate lies to them.
The voters of Victoria should know if a candidate will protect their freedoms or seek to impose differing religious beliefs upon them.
At a candidate forum on April 17th 2013 for the Lyndhurst by-election the Democratic Labor Party candidate stated that doctors cannot exercise a conscientious objection to abortion. When challenged as to whether her statement was factual she repeated it.
Section 8 of the Abortion Law Reform Act 2008 clearly sets out that a registered health practitioner can exercise a conscientious objection unless "the abortion is necessary to preserve the life of the pregnant woman", and otherwise need only "refer the woman to another registered health practitioner in the same regulated health profession who the practitioner knows does not have a conscientious objection to abortion."
Any doctor who cannot put the welfare of the patient first, ensuring a pregnant woman is referred to a registered health practitioner, should not be a doctor. Without the referral a woman may pursue riskier options to terminate her pregnancy.
Anti-choice candidates like those from the DLP should be held to account for any and all lies they spread regarding abortion. Voters should know that their views on abortion are not based upon fact, but informed by extreme religious views that they would seek to impose upon all Victorians.
In the Lyndhurst by-election only Martin Leahy and the Australian Sex Party have preferenced the DLP last. Neither the ALP candidate Martin Pakula or Greens candidate Nina Springle have been principled enough to preference the DLP candidate behind pro-choice candidates.
In Parliament Martin Leahy would defend woman's reproductive choices and counter the lies of those who seek to re-criminalise abortion. He would provide a strong secular voice to ensure that no religious observance is imposed upon Victorians.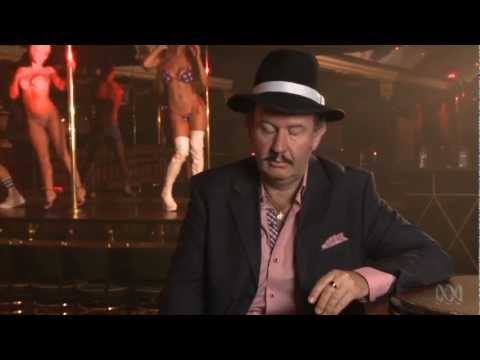 Sex Workers Denied 457 Visas
A demonstrable lack of Asian sex workers in Australia was creating opportunities for organised crime in the work force. The Australian Sex Party alleges that sex workers are entering Australia as tourists and students under deals set up by black market middle-men, who demand 50% of a worker's annual salary in return for organising their travel, accommodation and employment. This is often around $50,000 per worker.
Sex Party President Fiona Patten says that this is a form of servitude that rips sex workers of their dignity and fair pay for service. She also alleges that the root cause of the problem is the federal government's intransigence in refusing a 457 visa to bona fide sex workers.
'Solving the problems of illegal sex workers is a no-brainer', she said. 'The government simply has to apply the same conditions to sex workers seeking a visa as they do to fruit pickers, brain surgeons or clerical workers. It's the manifest discrimination on the part of the government, that is causing the illegality'.
Ms Patten, who worked as a sex worker advocate in the 1990s, said the federal government's morality-based ban on working visas for overseas sex workers was the major reason that allowed sex trafficking to exist in Australia. 'If bona fide sex workers were able to apply for a working visa in a legal brothel for a 12 month contract, the low-life pimps and operators who traffic women in Australia would have the ground cut out from under them and they would have nothing to offer or entice these women into their clutches', she said. 'But Julia Gillard's Cabinet and Tony Abbott's Shadow Cabinet cannot bring themselves to admit that sex work is a legitimate occupation. They cannot divorce themselves from the rhetoric of Fred Nile, Sheila Jeffries and other morality-based campaigners who want to see this industry banned whether its on religious or faux feminist grounds'.
The Sex Party would lobby hard within the Parliament if elected, to allow sex workers to apply for a 457 visa. As long as workers had a good working knowledge of safe sex practises and could be assured of paying proper taxes and could nominate a place of employment in a legal brothel, there should be no impediment to their supplying a service in this country that otherwise will not be met or will be met by organised crime.
EXPRESSIONS OF INTEREST
Dear Australian Sex Party Member,
The upcoming 2013 Federal Election will be one of the most important that we will see in our lifetime.
The Conservatives are positioned to romp home with a majority that may take Labor two or three elections to recover from. Additionally the polling numbers for both Labor and the Greens are such that we will very likely see some minor parties pick up Senate seats across the country.
GOOD NEWS AND BAD.
The good news is that the Sex Party is definitely in with a chance but the bad news is that the religious right and their splinter groups are also very much in contention for these Senate seats as well.
We need to do all we can to help Fiona Patten win in Victoria to send her to Canberra and KEEP THE BALANCE.
WE NEED YOU!
We want to field candidates in as many Victorian lower house seats as we can.
At this stage we are looking for expressions of interest from people who are prepared to consider standing in a seat for the Sex Party. There is no obligation at this stage. We will contact you shortly with a comprehensive information package to explain what is involved, what is required from you. AND HEY, IT'S A WHOLE LOT OF FUN !!
Please reply to Chrissy Cutler at c.cutler@sexparty.org.au with your name and contact details and we will get back to you shortly.
Written and authorised by Robbie Swan, 10 Ipswich st, Fyshwick, 2609, ACT.